Ken and Diane Martin have been running The Wheatsheaf Inn in Grayswood, as a local and welcoming establishment for 20 Years
An Ale a Day Keeps the Doctor Away
Our friendly staff will make you feel at home. Experience our Scrumptious Starters, Magnificent Mains and Delightful Desserts
The Local Selection
Come and try our locally brewed ales
Brewed in Alton and Romsey our Ales are locally brewed and full of flavor. With varying shades from gold to dark we have an ale to suit your palate. Along with these we will be welcoming to the family the ever popular East Coast IPA® from Greene King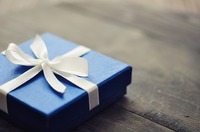 Christmas Opening
We are open select days over the Christmas Period
We are open Christmas Eve but closed from then til the 28th. We will be open for a drink on Christmas day if you wish to take you festive celebrations outside the home. On Boxing Day and Christmas Day we will be open from 12 til 4 for drinks.
We Take Dogs in Our Rooms
The whole is open for your best friends
All our rooms take dogs and they are more than welcome in our bar and beer garden.
Conservatory
Calm, Peaceful and Ambient
Our conservatory was is perfect for a relaxing meal in a more formal atmosphere than the bar. The conservatory is available for private hire, be it a wedding reception or a wake we will make it the best for you.
Take-Away
Why not take our food away
Along with an extensive Al a Carte menu we offer a selection of items to takeaway such as home made Beer Battered Fish and Chips, Scampi and Chicken Goujons along with varying condiments. While not have a drink while you wait.
Sumptuous Specials
Why not try one of our daily specials
Our ever changing specials boards have a variety of starters, mains and our chefs special dessert. Along with the changing specials the chef always has a special Pie of the Day, Sausage of the Week and a Soup of the Day.
Christmas Menu Available Below